It is finally here!
After a considerable amount of work on our part and feedback from you, we have developed a tool that will help you prepare for your transition to an ISP operating agreement.
It is important to point out that the tool has been developed in both a mobile and a desktop version.
Soon you will see why.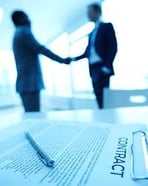 We didn't want to develop this tool with just your ISP negotiations in mind. We wanted it to be useful in many other situations as well,
And boy is it ever!
Read More
Topics: Business Planning, Business Results, ISP Negotiation