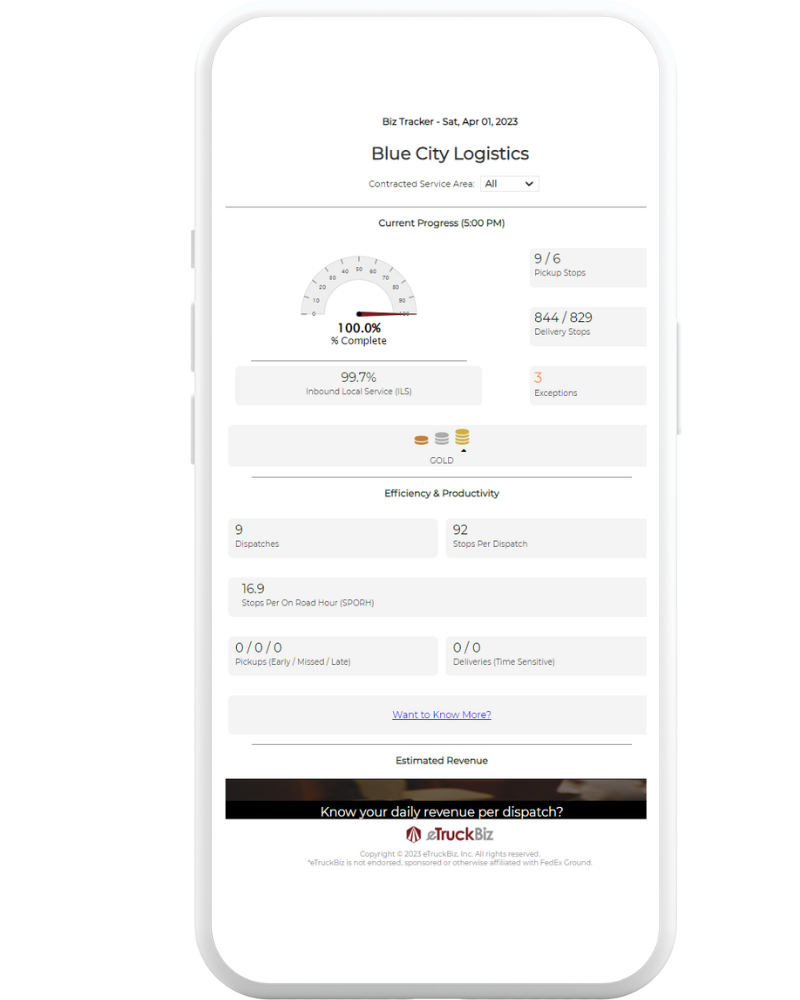 This week, Contracted Service Providers will be introduced to the future.
(Project Drive?) is going to be unveiled to the masses.
What this means for CSPs is that business going forward is not going to be business as usual. Long-standing operating practices are all about to be changed, and with them, accepted CSP systems & processes will need to adapt, or get left behind.
A new type of operating awareness is about to rule the day. Those who embrace change will thrive.
At eTruckBiz, we've been anticipating and tracking these changes for a long time now. As a result, we have been developing a new application to make all of these changes easier for contractors. In our opinion, managing these metrics moving forward will be absolutely critical to success as a FedEx Contractor. With that in mind, we are introducing the Biz Status Tracker completely free.