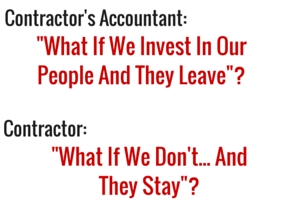 As you may know, FXG Contractors and their Managers have chosen eTruckBiz University for in depth training for almost a decade. Since our very first class in Huntsville, Alabama, we have received a tremendous response from those who understand the importance of continuous education. Thousands of hours have been spent updating, refreshing, and tweaking our curriculum. Why? Because it's critical to our customers' success.
Training your team is the same as putting fueling in your trucks. Without regularly filling up the tank, your people are running on fumes.
In fact, FXG requires continuous safety lessons, right? That's because statistics prove when training stops, people assume it's no longer important. Hitting your Service Levels requires fuel in the trucks. Staying compliant with your Agreement requires completed safety lesson. And making your business profitable requires essential, off-site training for your key people.
However, some AO's still want to know why this type of training is important, and, is there a return on this investment? That's a great question.
Well, here are 9 reasons why the question shouldn't be if I should send my managers to the University, but how soon can we attend?