As you may know, FXG Contractors and their Managers have chosen eTruckBiz University for in depth training for almost a decade. Since our very first class in Huntsville, Alabama, we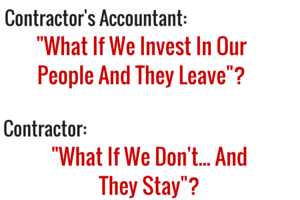 have received a tremendous response from those who understand the importance of continuous education. Thousands of hours have been spent updating, refreshing, and tweaking our curriculum. Why? Because it's critical to our customers' success.
Training your team is the same as putting fueling in your trucks. Without regularly filling up the tank, your people are running on fumes.
In fact, FXG requires continuous safety lessons, right? That's because statistics prove when training stops, people assume it's no longer important. Hitting your Service Levels requires fuel in the trucks. Staying compliant with your Agreement requires completed safety lesson. And making your business profitable requires essential, off-site training for your key people.
However, some AO's still want to know why this type of training is important, and, is there a return on this investment? That's a great question.
Well, here are 9 reasons why the question shouldn't be if I should send my managers to the University, but how soon can we attend?
Nine Reasons Why
1) Don't assume that just because someone may have been a "good" driver, that they automatically have the skills needed for a management position. Here is something we can learn from FXG. They spend a tremendous amount of time and money training new (and existing) management personnel. You should follow this lead and do the same.
2) Your investment in your employee reinforces your commitment to them and demonstrates your desire to see them grow and accomplish their goals. This will strengthen your relationship with them.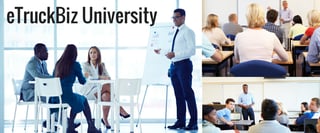 3) There are some basics of good people management that are easily understood. However, if not communicated, your expectations may get overlooked. You should not assume that your people know how to set clear goals and objectives, evaluate performance, and know the basics of good, clear communication. We ensure that attendees are solid on these fundamentals before leaving class.
4) Employees - and especially management level employees - will be happier and more productive when they are involved, and understand more about how your business operates. Those who can't see the big picture may become frustrated and disruptive.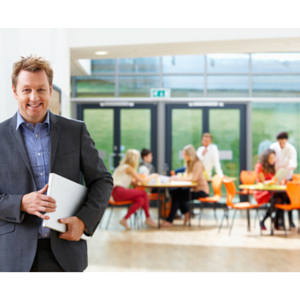 5) Keep in mind, today's drivers, supervisors, and managers are going to be tomorrow's leaders of your larger operation. If you are hiring and developing people correctly, you should never have to go outside your organization to hire new leaders.
6) Not investing in your team's continuous education will hold your team back. Most growing companies understand this business principle. All Fortune 500 companies practice this. Despite its faults, FedEx treats training, education and continued people development with importance. Think about this.
7) Well-trained managers command respect and boost morale. Improved morale reduces turnover. Reduced turnover leads to greater profitability. As you know, driver turnover is at the root of almost all your problems as an FXG Contractor. You can pay for increased training and education, or you can pay for more driver turnover. You're going to pay either way. Might as well invest instead of spend.
8) Well-trained managers can help protect against HR issues and lawsuits. Talk about expensive and time wasted. Get your folks some training so they will ultimately save you money on these huge, wasted of resources.
9) If you have multiple management or administrative folks, you most likely have great ones, okay ones, and maybe even a downright incompetent one. The bad ones can not only do damage to your organization, but also bring down the rest. Invest in shoring them all up, and you'll see that it's one of the best investments you can make for your business.
To learn more about our training programs, visit our website.