This week, Contracted Service Providers will be introduced to the future.
(Project Drive?) is going to be unveiled to the masses.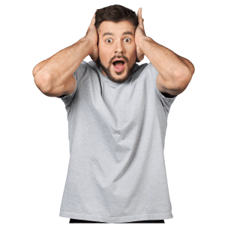 What this means for CSPs is that business going forward is not going to be business as usual. Long-standing operating practices are all about to be changed, and with them, accepted CSP systems & processes will need to adapt, or get left behind.
A new type of operating awareness is about to rule the day. Those who embrace change will thrive.
At eTruckBiz, we've been anticipating and tracking these changes for a long time now. As a result, we have been developing a new application to make all of these changes easier for contractors. In our opinion, managing these metrics moving forward will be absolutely critical to success as a FedEx Contractor. With that in mind, we are introducing the Biz Status Tracker completely free.
Real-Time, All The Time
In order to conquer the upcoming challenges, we here at eTruckBiz have been spending the better part of the last year and a half working with FXG developing new products, services, and software that will be vital to providing real-time, actionable information so you can thrive in Network 2.0!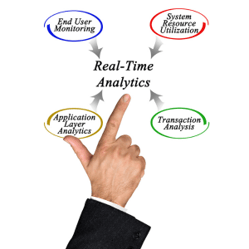 The FXG Medals program is an indication of what's to come. It foreshadows the need to be in complete command of your operation, not only on a daily basis, and in many categories, but in real-time. This will be imperative in order to produce the results FXG will be asking for.
For example, Inbound Local Service (ILS) is the result of a full day's activity. Many would say it's all they ever care about. It's still important, but now, with the introduction of time-definite deliveries and same-day on-call pickups, managing the operation in real-time and across many different requirements will be the only alternative.
An App You'll Need
When we started eTruckBiz, there were a few apps to help run your business. Today, there are many iterations of our original concept on the market, but all proficient in only one or two key areas. In doing so, they have catered to the whims of those that may not have the best interests of your business in mind.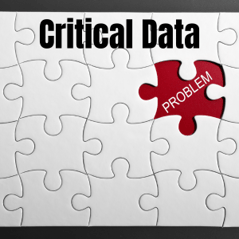 Instead of facilitating wasted productivity and efficiency, our new products focus on your profitability so you can focus on providing superior services for FXG.
Over the next 6 to 9 months, we'll be releasing a host of new software and other offerings that will support your efforts in adapting to the operational changes.
Don't worry, as always, we have your back.
The Biz Tracker
The first in the series of new eTruckBiz software solutions is called the Biz Tracker.
This new application leverages our exclusive real-time API connection to FXG data to give you immediate access to key operating information. This critical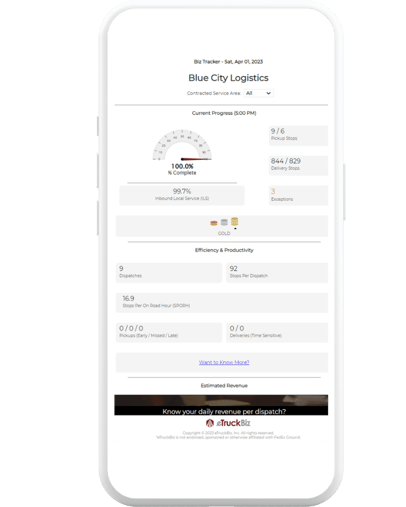 information will be needed in order to efficiently provide required service, conduct safe operations and ensure an excellent customer experience.
We've had many of you testing this app for a while now and the reviews are outstanding!
Those that have already been using it say they are able to act and react when it matters, instead of accepting unacceptable results.
The Biz Tracker Features:
Service & Overall Completion Information - A large part of your medals ranking, making sure that your Inbound Local Service is handled, with all the new complexity, is still paramount to FXG. Every operation is anticipating completion every day and this tool keeps you posted as it all happens.





Stops & Exception Status - Watch in real-time as your team completes stops and, monitor exceptions in time to get them handled so that they won't ultimately count against service.





Efficiency and Productivity - Several measurements so you can track and improve your dispatch and on-road efficiency.




Pickup

AND

Delivery Windows!

- Watch in real- time your team's execution of hitting all the new different windows. Address issues as they happen.