Contracting

Made Easy.
Real-time monitoring of every part of your business including your medal status.
From operational metrics to financial data, it's all here.
Did we mention it's FREE?
Easy and Informative
The most basic KPIs you need to know in your operation, in real-time.
As an approveed data-sharing provider with FedEx, we leverage our unique API link to import your data in real-time, not weekly. Inside the Biz Status Tracker, you'll find up-to-the minute data organized for you into clear categories to understand exactly what is going on in your business at any time.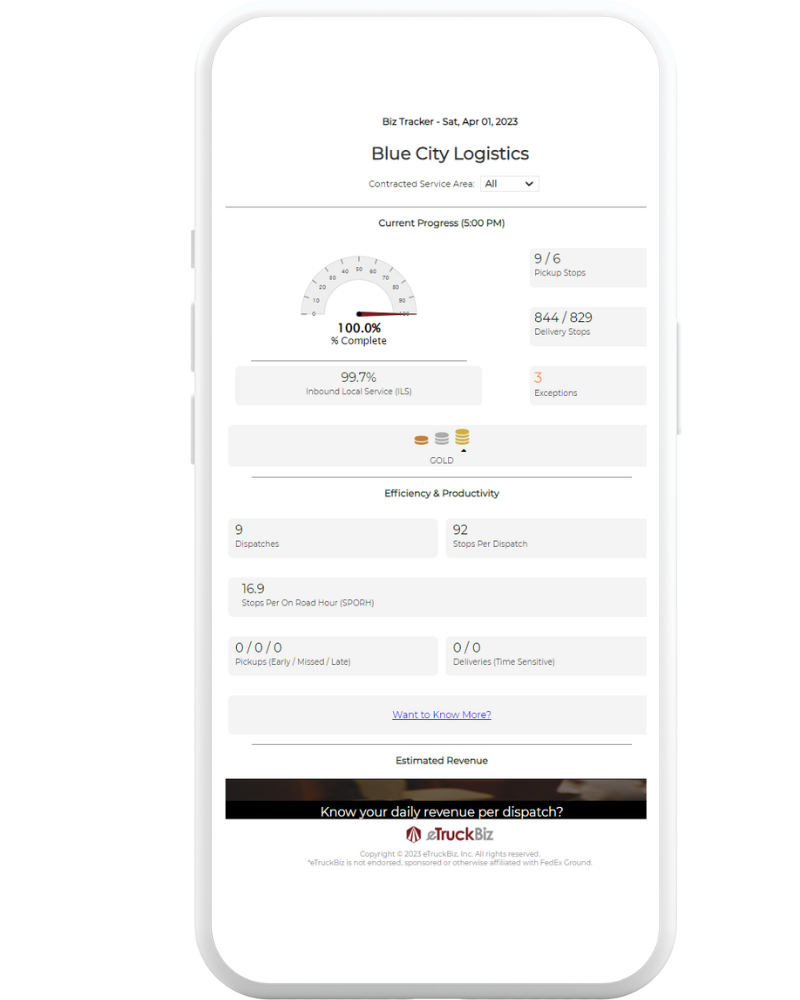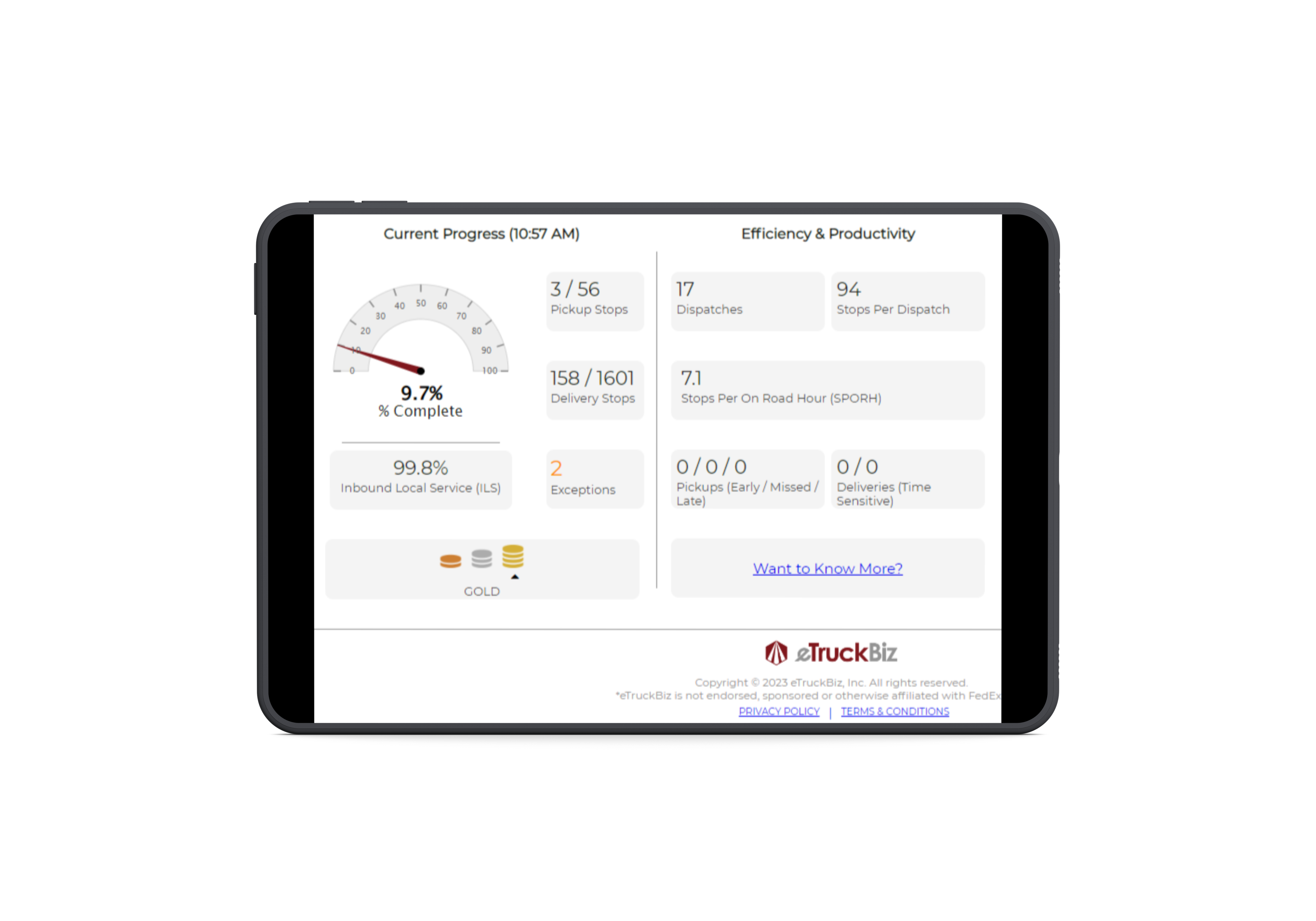 Features
Biz Status Tracker
Pickups

Deliveries

Exceptions

Dispatches

Stops-per-dispatch

Stops-per-on-road hour

Missed pickup windows

AND MORE
Easy Sign-Up Steps
It only takes a few minutes to set up your account! Once you enable data sharing in MyGroundBiz, your data will automatically be linked!
Enable Data Sharing
To use the Free Biz Status Tracker, you must enable eTruckBiz as a data-sharing provider. Don't worry, you can have more than one - but we're the only one offering real-time information!