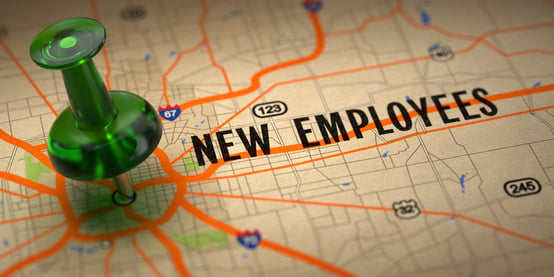 There are a lot of blog posts with unrealistic driver recruiting promises. This isn't one of them. This post is the truth about recruiting FedEx Ground drivers.
Why is recruiting drivers difficult? Mainly because recruiting is convincing good, qualified people to leave their current jobs. Plus, employers mistakenly equate recruiting with hiring. And a lack of continuously recruiting is the source of most CSP's difficulties.
There are five major differences between recruiting and hiring.
1. Recruiting happens all the time while hiring happens only occasionally.
Hiring is filling an open position with a new driver.
Managing a recruiting process is a consistent and ongoing activity, or long-term strategy, so that transportation companies find and attract the top, qualified candidates.
Hiring is what happens when you're accepting applications from people looking for a new job.
Recruiting is finding the best person who will be set up for success, then persuading them to stop doing what they're doing in order to come work for you.
Hiring is basically a repeatable operation.
Recruiting is artful and a direct marketing effort.
2. Recruiting Managers are constantly seeking and attracting candidates. Hiring people is a different skill set.
Viewed another way - hiring is a quick fix. You lose a driver, so you post a job opening, and start looking through resumes..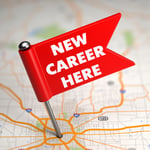 In contrast, working with Recruiting Managers is a long-term solution to keeping driver seats filled. It's about ensuring you have a continuous pool of talent. More often than not, the best drivers already have jobs so it's your job to make your company more appealing than their current vocation.
3. Recruiting Managers seek to learn and adapt while hiring repeats proven best practices.
Hiring happens when candidates come to you. Recruiting Managers approach a wide field of candidates. They're not the same rules.
Years ago, newspapers were the job boards where people searched for open positions. Then, online job boards started replacing newspapers. Now, jobs are listed on social media platforms, mobile apps, and even QR codes. And it's a job seekers market.
Of course, word of mouth hasn't changed and is perhaps the best source of candidates, but it's not reliable nor an accountable method. Recruiting Managers have to keep up with changing environments - or better yet - get ahead of the game.
Meanwhile, hiring is a repetitive process. There are screenings that must be performed. Forms must be completed. Timelines and deadlines are in the equation. All candidates must be treated equally, fairly, and consistently.
Recruiting isn't a finite game with deadlines. It happens constantly, intentionally, and with accountability.
4. Recruiting Managers constantly network while hiring managers build operations, procedures, and structure.
There aren't enough hours to perform the tasks that managers need to accomplish daily.
Recruiting Managers must be hands-on. The key to successful recruiting is continuously sparking the interest of qualified candidates so that the best candidates rise to the top of the list.
This means that Recruiting Managers who are regularly spending time attracting qualified candidates are the ones who will be most successful.
Recruiting takes a candidate-first approach. Recruiting Managers approach a qualified candidate and attract them to a specific transportation company where they will be set up to succeed.
5. Hiring pools are different from recruiting pools.
Hiring starts with a finite pool of qualified candidates. The hiring manager will review candidates' qualifications, narrow down the best candidates, then invite only the best to an interview.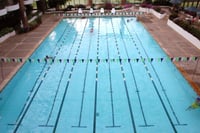 This type of hiring has less risk associated with it because the pool of candidates should already be screened for the hiring manager.
Recruiting happens in an infinity pool (if you will), often with candidates both qualified and unqualified. Candidates must be screened. It's time-consuming and shouldn't have a hard deadline. The advantage to constantly searching recruiting pools is that you are keeping your transportation company open to drivers who are passive job seekers.
Finally, recruiting demands you have driver jobs worth quitting another job. Seth Godin says, "The recruiter doesn't solve an urgent problem for the person being recruited, in fact, they create one. That person already has a job (hence no problem). The problem being created is that until they change over to your job, they'll be unhappy. That's a huge hurdle for a job to overcome."
Are your jobs good enough that drivers would quit their current job to work for you?
As always, we welcome your replies and thoughts you'd like to share.