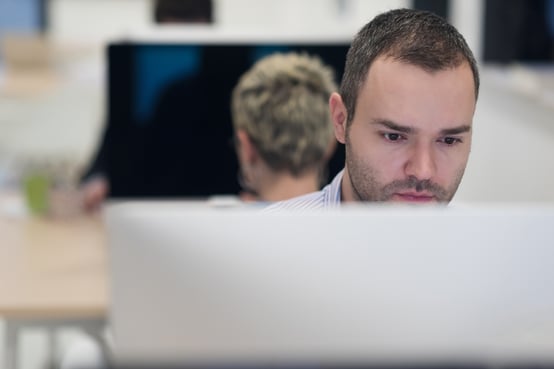 Do you spend a lot of time thinking about how to improve your transportation company operations? If you're a FedEx Ground Contractor, there are thousands of Contractors like you sharing the same questions.
And if you're not a FedEx Ground Contractor, but are thinking about getting in the game - there are tens of thousands people like you asking themselves questions.
Or, if you're a Business Contact (BC), thousands of transportation company managers are wondering the same things. What are some easy ways our team can get to the top of our game?
Zig Ziglar's famous catch phrase was, "See you at the top!" Well, Zig, how do we get to the top?
Don't know who Zig Ziglar was? We've got your back.
Zig was Alabama born in the 1920's. (Side Note: eTruckBiz was born in Alabama, too.) His family moved around frequently when he was a child. And as an adult, he found his passion in helping "the little guy" succeed. eTruckBiz has travelled to lots of locations as we've grown, and our passion is helping people succeed, too.
Zig founded American Salesmasters in 1963 with the goal of enhancing people's business careers through seminars. eTruckBiz offers business training seminars...are you seeing a pattern here?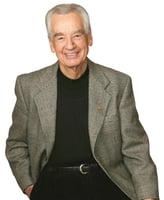 Obviously, we're big fans of employee development. How can we make you a fan, too? Let's start with talking about Return on Investment (ROI) which is a fancy way of asking, what am I getting for my money?
Before we offer a way to measure the dollars you invest, consider the costs of not training your people.
Failure to invest in your employees will cost you. In particular, management development is a crucial strategic tool for nurturing productivity and driver retention.
Want a new driver to efficiently find all their stops? Train them based on what has worked well for your other drivers.
Want to grow your business? Train your managers based on what has worked well for other CSP's.
Developing your managers (and drivers) is a logical, strategic business move. Although it's true that quantifying the ROI is often an elusive task. The intangible results make it hard to prove if the time, travel, and cost have actually netted a return.
As a business owner, you may look at success as recouping the investment to justify the expense. You're not wrong, but hear me out. The truth is that intangible costs are real, too. When measuring ROI, consider the following:
How are your potential margins affected when your BC (or BC's) have a low level of engagement with drivers?
How much were you set back financially and in lost time when a BC suddenly resigned, or you had to terminate them?
How much could you have saved over the years if you'd started provided professional training to your BC sooner?
Do The Math
You can use the following formula to calculate an estimate of your own ROI.
BC's who complete professional leadership training seminars report 15% greater profitability based on methods learned from professionals.
If your current profitability margin were to increase by 15%, then it would mean $___ in more towards your bottom line.
Divide that by the cost of attending a training course, and there's your basic ROI.
Another Example
Your BC manages a dozen drivers and you spent $3,000 sending them to training designed to improve their driver management skills.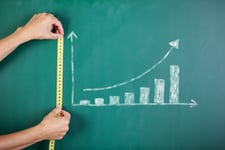 Measurement is a very important aspect of ROI so you would need to measure the productivity of your drivers both before and after the program.
For example, you could look at the cost of sending a truck out on the road. Or you could look at the number of hours your drivers work per day. If you're struggling to decide which metrics to focus on, we can assist.
After the training, you then take the same measurements and see what, if any, difference had materialized as a result of the training.
Let's assume that your drivers could handle 100 stops per on road hour before the training, and 125 stops per on-road hour after the training. If only one driver improves their productivity by 25 percent over a full day, the training was money well spent.
Now, if 2 drivers, 3 drivers, or more are taught how to increase their productivity by 10%, 15%, or even 25%, per day for 6, or 7 days every week, the ROI would be tremendous!
One More Stat
Here's one last statistic to consider. "While 35% of employees report feeling engaged at work, the highest level yet since tracking began in 2000, that also means two-thirds are wanting something more from their jobs. Those who are not engaged report doing the minimum required, are emotionally disconnected to the company and are ready to move on for an even slightly better offer." Source: The Engagement Institute.
Hundreds of FXG Contractors and their BC's have trusted eTruckBiz to provide them with the leadership, engineering, and management skills to make it to the top of being a transportation company. And we're upping our own game starting in 2022.
Will we see you at the top?