So your operation has been awarded Bronze, or Silver Trending Bronze Medal status. Should you be concerned?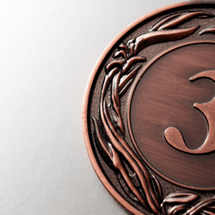 If you're not, you should be. The majority of Bronze or Silver Trending Bronze-rated ISPs will need and want to shed this rating before the discussion is finalized to not offer a contract renewal.
As you embark on the journey to improve your status, it's important to remember that Inbound Local Service is no longer, on its own, the best and most immediate way to ensure the happiness of your customer (FXG). The sooner Bronze rated ISPs get comfortable with and embrace a sense of urgency about ALL the metrics that make up their status, the sooner they can make meaningful changes that impact the situation.
What To Do If Your Rating Is Bronze Or Trending That Way
1) Check With FXG About the Ability to Sell Your Business
Scale and the operational changes associated with Network 2.0 will have an impact on what the future holds for your current CSA, and you will definitely want to check with FXG about your ability to transfer your contract to a new owner, and how this fits into their plans.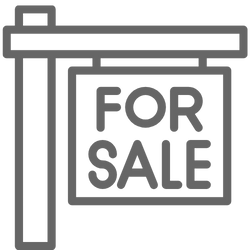 We've already heard about smaller operations not being given the option to sell based on the above. Please, check on this at the outset or when you are notified of your status. It will impact the actions you take next.
2) Consider Listing Your Business
Even if you intend on fighting the good fight and improving your status, it would be prudent to list, or contact our brokerage operation about a possible listing. You don't have to sell it, you just have to make the preparations to do so if your efforts to improve results don't meet with the results needed. You don't want to get caught without a plan B.
In fact, embedded in the Medals process is the time needed for you to take this course of action.
Six months prior to your contract expiration, the new policy states that you'll be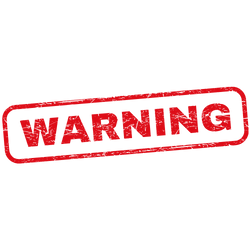 provided notice of your Re-contracting Evaluation determination. You'll be given three months to show real improvement in contracts for results. If there is no improvement, the determination to not re- contract at the end of the current contract will be made.
It takes time to make a sale happen, for a multitude of reasons, not the least of which is the time required to apply for and get an SBA 7(a) loan processed for your buyer. In many cases this takes more than 6 months on its own.
Time will not be on your side if your business is classified as Bronze. The sooner you act, the better.
3) Monitor Your Results In Real-Time!
FXG has stated that your results will be monitored and calculated on a monthly basis.
Some folks have said that FXG has conveyed that they will have weekly meetings with terminal personnel and maybe BDS in order to track results.
While there is an appreciation for the real or intended effort here of FXG to help ISPs, the reality of the situation is that this will not be enough.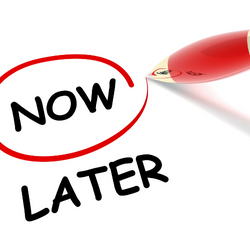 Don't depend on them to help you. Accept whatever you can get, but ultimately it will be your responsibility to make your own change happen.
In order to affect results in a meaningful way, constant monitoring of operational indicators is essential. Looking at results at the end of month or week will not provide the information needed in time to correct adverse actions, before they happen and turn into reasons and excuses.
When you were in school, did you ever wish that you could try to get your grade card changed after the card came out? It's the same thing here. Reasons and excuses about your results at the end of the month will be too late.
4) Utilize eTruckBiz - It Was Built For This Very Situation
eTruckBiz's lineup of operational and financial tracking systems (B.O.S.S. system, OPTIX App and more) are unparalleled in this segment of the transportation industry. They yield the most comprehensive and complete real-time set Key Performance Indicators (KPI's) available.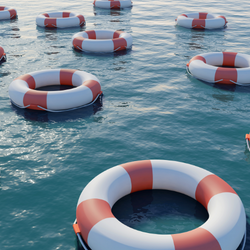 In fact, based on the importance and urgency of monitoring your operation in real-time, we are developing two new solutions that will be available very soon.
>> Comprehensive Status Improvement Package
We know that those rated Bronze will need a more personalized, hands-on solution in addition to the software. We will be offering a new Comprehensive Status Improvement package available immediately! This package includes consulting and managed administrative solutions, in addition to the key data in the software.
For those who have been rated bronze, we highly recommend this course of action in order to protect your business. Please don't wait- time is not on your side if you are rated bronze.
5) Efficiency & Accountability
Keep in mind that the Medals program is designed by FXG in order for you to focus on parts of your business that may have lacked attention. The program was designed to indirectly force efficiency and accountability issues before the move to Network 2.0.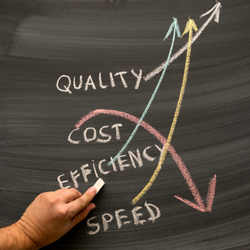 Nobody likes being held accountable, but it's a necessary ingredient. If you can't get comfortable implementing accountability and efficiency as core values in your business, your results will reflect it. These core values ultimately promote fiscal responsibility and service to your customer (FXG).
We know this is a touchy subject.
Just keep in mind that there are some folks who achieve Silver and even Gold status. It's not a coincidence that these folks have some measure of these core values instilled in their operations.
The new Medals process, like everything else, will likely evolve as time goes on.
Stay tuned to our blog, weekly webinars, and Contractor Focus FB Group for updates on the process as well as frequent tips to improve your ranking.