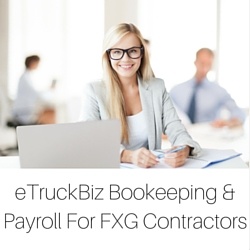 Finally, it has arrived!
By overwhelming demand, we are introducing a new set of services from the highly experienced folks here at eTruckBiz, that will without question, make your life and business easier to manage, while producing information you need to conduct a more meaningful ISP negotiation.
We can now take some of the most burdensome chores out of your busy hands, so your can MANAGE your business, instead of spending hour after hour doing "busy-work".
Our new services produce not only the usual information you need for accounting and taxes, but turn this data into contractor-specific information that you'll use to get new, powerful insight into your FXG business.