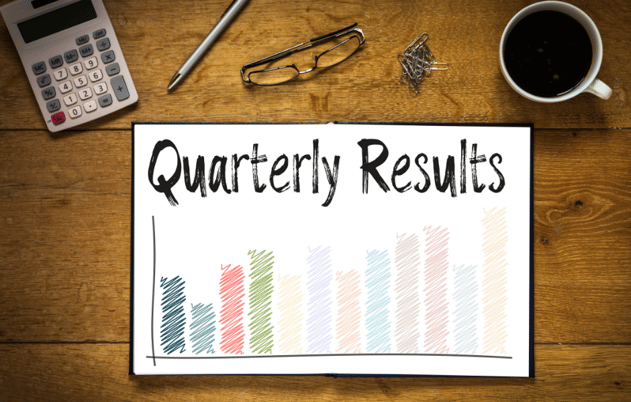 Did you read FedEx' Quarterly Results issued last week? The financial news outlets wrote absolutely glowing reviews.
Yahoo! Finance headline declared, "FedEx Corp. Reports Strong First Quarter Results" while Barron's headline gushed, "FedEx Destroys Earnings Estimates. Things Are Getting Really Good."
Reading further down the page you'll find, "Operating results increased due to volume growth in...U.S. domestic residential package services, yield improvement at FedEx Ground..., and one additional operating weekday."
Could Yahoo! Finance and Barron's write the same headlines about your last three months? You don't issue forecasts, but if you did - would you be blowing it out of the water, too? If not, why not?
While it's easy to blame FedEx for negotiating lower settlement rates as the cause of your lack of profit margin, they could've just as easily blamed COVID for shutting down their biggest commercial customers for the past three months. But they didn't. Fred and his executives found profitability in e-commerce growth. Here's the good news, you can, too!
Here are three ways to be more profitable despite the challenges that your business is facing today.
Stop Paying So Much Attention to ILS
You know your Service Levels to the hundredth of a percent. In fact, you could probably issue a pretty darned accurate quarterly forecast if necessary. Why? Because you don't want to lose your exclusive right to renegotiate your contract. Plus, your Terminal Manager doesn't want you to be the reason for their missing a service based bonus.

In the meantime, FedEx Quarterly Results don't mention ILS one time in their official fifteen page press release. We looked. In fact, we searched for the word "service," and appears eight times. None of those eight times "service" was used are about ILS because analysts and investors don't care. They're interested in FedEx producing a return on their investment. Period. Otherwise, they'll invest elsewhere. And so should you.
We're not suggesting you ignore your service levels, just don't make it your top priority. If you're not making the return you deserve for your hard work, then what's the point of having exclusive rights? Sell your business and invest your time where you can make more money.
Breakdown Your Financial and Operating Highlights
Look at page 12 of FDX' Quarterly Report issued on September 15th. It's easily downloadable for free online. There you'll see FEDEX GROUND SEGMENT FINANCIAL AND OPERATING HIGHLIGHTS.
Top row (most important) is Revenue. Below that are Operating Expenses including (again in order of importance):
Salaries and employee benefits
Purchased transportation
Rentals
Depreciation and amortization
Fuel
Maintenance and repairs.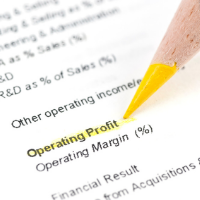 Guess where Operating Statistics rank? Yep, you guessed it - BELOW the FINANCIAL HIGHLIGHTS. You know what "business" people look at operationally?
They care how many operating days were in the Quarter. They want to know the Average Daily Package Volume and the Yield (Revenue Per Package).
You're a business person, too, right? Look at your Quarterly financial history of your business. Spend an afternoon pouring over it to see where your money went.
Pro Tip: start paying attention to the same stats that FDX uses.
Set Yourself a Quarterly Financial Health Checkup
You can't afford to pay a team of accounting minions to sit in cubicles (or at their home offices) and forecast your revenues and expenses for your business. We get it. However, if you're a business owner, don't give yourself a pass to ignore where you're going.
Every business - regardless of size - needs to measure their profitability. That's pretty much the point of business - being profitable allows the business to exist. Only Amazon and other tech companies are allowed to grow without being profitable. (That's a joke, but it's kinda true which makes it a joke.) So you need something to measure against even if it's not an official estimate.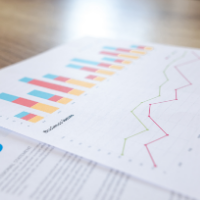 If you aren't already producing a quarterly financial report, you really should consider doing one. And if you don't have the resources or time to produce one on your own, eTruckBiz analysts can assist. Knowing what to expect for your business can only be accomplished by creating a forecast then measuring actual results against that forecast.
Continuing to run your business without any financial forecast will likely result in not achieving your desired outcomes.