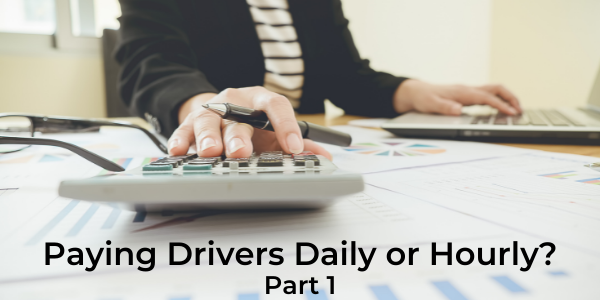 This post is the first in a series on choosing to pay drivers by the hour, or by the day.
Almost every week, another new Contractor will ask me an old question. Should I pay my drivers hourly, or by the day? There's truly one right answer, but complex dynamics cause many new CSP's to believe that the old ways of paying drivers are acceptable.
Many new Contractors do not bring transportation industry experience with them. Although it's likely they achieved significant success in their previous ventures. That success can lead to a variety of ways they address driver compensation.
New Contractors typically choose to either keep the same practices as the previous owner, or they make drastic changes. If they choose the latter, it's because they recognize the existing compensation method is not financially feasible.