Contracted Service Provider AO's & BC's wear multiple hats as they run their businesses. Their dedication to getting the job done leads to some of the most miraculous service levels in the industry. Even though CSPs are logistical experts, it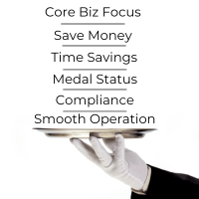 doesn't mean a few of their other responsibilities have the most efficient outcomes.
In fact, 77% of CSP AO's & BC's say they feel overwhelmed with the number of tasks they are required to handle, especially those that don't have anything to do with making service happen.
If you feel this way, it is likely time to invest into an outsourced team of administrative specialists to help you with your admin responsibilities.
Many contractors are discovering that outsourcing administration not only makes good business sense, but it is giving them a big part of their life back as well.
Outsourcing has gained tremendous popularity because delegating business processes to capable third-party service providers greatly improves organizational efficiency while reducing costs.
What Is Outsourcing?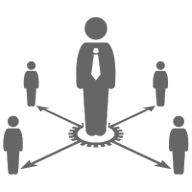 Outsourcing is a process whereby a CSP delegates certain non-core business process activities to a third party. Usually the practice of outsourcing is undertaken by a company as a cost-cutting measure.
Outsourcing is performed by third parties that have specialized expertise and experience capable of handling certain tasks as well as or better than the company looking to outsource the tasks.
Why Outsource?
Economic conditions as well as FXG operating changes are creating new pressures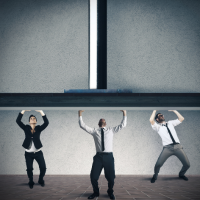 that are being exerted on CSPs that can make it more difficult to easily run a smooth & profitable operation.
What is needed is:
A way to eliminate much of the static and busy work that needs to be done in favor of focusing on providing excellent service

A way to combat shrinking margins

A way to make it enjoyable to be a CSP again
Outsourcing your Administrative & Compliance tasks is the obvious answer to decreasing margins, increased regulation, changing contract standards and extra operational complexity.
Below we will discuss 7 reasons that make utilizing an Administrative & Compliance Support service a smart choice for conquering today's hectic and demanding contracting environment.
1) Gives You The Ability To Focus Attention On Your Core Business

You contracted with FXG to provide transportation services, not perform administrative tasks.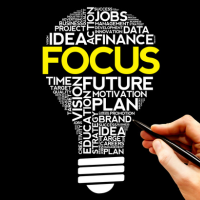 Even though you are held to multiple contract standards, the first is to provide superior service to your mutual customers. There are few things that will result in a quicker termination review of your contract than not providing acceptable service.
What is focused on expands. When AO's and BC's are able to concentrate on the core functionality of their business, which is providing service, it remains good or gets better. When they are distracted by non-revenue producing tasks, the core business ultimately suffers.
This reason alone should convince most that in order to protect their investment, Administration & Compliance tasks are better handled by someone who makes those tasks their core business, like eTruckBiz.
2) Reduced Costs & Increased Efficiency
An administrative support service centralizes and standardizes nearly all your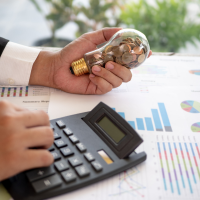 required administrative functions in one place. This ends up meaning it can perform most of your tasks at a lower cost than you would incur on your own.
Not surprisingly, ETB's White-Glove Services benefit from professional administrators that can focus, and are experts on, certain tasks such as payroll, recruiting and many more. This provides for highly efficient and knowledgeable team members that provide you with the very best administrative and compliance services available to you.
3) Enhanced Medals Status
Safety compliance is the largest part of your Medals program status. Much of your safety compliance is made up of administrative tasks such as VEDR KPI compliance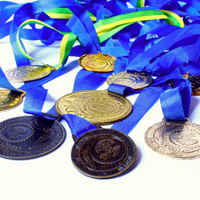 as well as ongoing safety training compliance just to name a couple of things.
The key to running a safe operation is consistent safety communication and awareness. This can be accomplished by administering required safety training and accountability, through the ETB White-Glove Administration & Compliance service.
4) Business Growth
The reason large chains like McDonalds are successful is because they use the same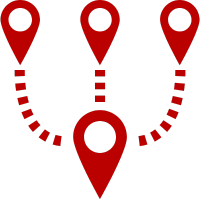 systems and processes across all their locations. If you have or are thinking about expanding your operation to additional stations, you should consider doing the same.
The easiest thing to do when entering a new market is to transfer your administrative processes to the new operation. It will then be easier to follow on with your operational policies and procedures once your administration is in place.
Successful multi-location CSPs report that maintaining standard operating procedures across all their operations is the key to their success.
5) Makes Overall Operation Smoother & Easier
You never have to worry about training new staff, vacations, or absences when outsourcing your administrative functions.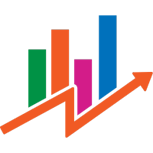 Fewer important compliance items get missed, which adds to the stability of your contract at renewal time. Information, like on-going safety training compliance, can easily be used as an accountability item with drivers, which then results in drivers doing the right things right, more often than they otherwise would.
6) Perfect For New CSPs

CSPs new to contracting have way more to worry about as they get started, than to learn the ins and outs of all the administrative tasks they will need to wrestle with once they get up and going. New contractors need to learn everything they can about the core functions of the business, rather than worrying about administrative, non-revenue producing activities.
7) Save Time
Outsourcing non-core tasks and functions to a third party means one very important thing: now you don't have to do these things, saving you countless hours that you can use for anything else you'd like to do.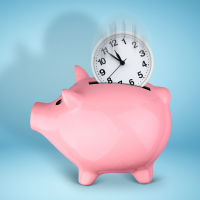 Choosing A Outsourcing Partner
When considering the many benefits of outsourcing, the choice of your third party partner is critical.
We suggest the following:
Find an Outsourcing Provider With Specific FXG Experience

Make Sure Your Company and Corporate Values Are Aligned

Evaluate the Quality of Outsourced Talent, Get Testimonials

Investigate What Supporting Infrastructure and Technology The Provider Has

Get Demos of As Much As Possible
We're confident that at the end of your evaluation rainbow, you'll find the eTruckBiz White-Glove Administration & Compliance Support Services the obvious choice to help you with your needs.
Want to see how we can help your business? Book a Consultation Today!