A much improved way to keep track of your employee hours, outside of any FXG system, is now here!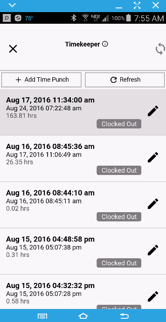 Not only will the new eTruckBiz Timekeeper keep you compliant with FXG's demands, but it can save your contract!
That's right, using the new app affords you all kinds of benefits, but none is more important than keeping you in business.
How so, you ask?
Well, here's how......
First, let's take a look at a few things that make the new Timekeeper an improvement over the old one.
The new one:
Is download-able from the app stores, which means it is "native" to your phone.
Will capture punches, even if you do not have a connection to the Internet.
Never "logs out" which means you will not experience any delays trying to "log in".
Is much more responsive and intuitive than the old one.
Is part of the new Driver App functionality that is being unleashed soon as well.
It's easy to get the new one from the App Store (Apple) or the Play Store (Google). Just go there and download it just like you would with any other app on your phone.
Sign in and follow the directions for use.
It's fast and easy to use!
Now, you're saying, "that's great, but how is it supposed to save me stress and ultimately, my contract"?
Please remember that when you signed your annual compliance certification in the spring, you "certified" that you have a way to keep track of your employee's work hours, outside of any FXG system.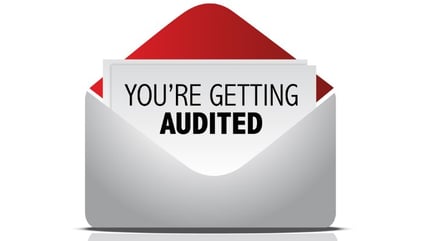 Well, FXG is now conducting contractor business audits. One of the central things in the audit is to check to see if you have a way to track employee hours worked, without using anything that depends on an FXG system for data collection.
Writing it down, or compiling a spreadsheet based on your daily or weekly service worksheet hours worked, depends on and involves FXG systems, and is not acceptable.
You MUST use a system that has nothing to do with FXG and it's systems. Just ask the folks who have already been audited.
If you don't have an acceptable way, then, you will be issued a opportunity to cure letter. We are aware of several cases where this has occurred recently.
You will be given 7 days to cure the "breach". If you cannot demonstrate that you have resolved the breach, which in this case, is not having an acceptable way to track your employee hours, in the 7 day period following the issuance of the letter, your contract could be sent up for termination review.
Yep, no kidding.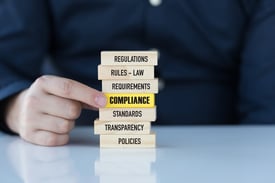 Even if you cure the breach, this, along with accumulating other opportunity to cure letters, could result in the loss of your exclusive right to negotiate or re-negotiate your CSA. At a minimum, these types of things are considered when making future contracting decisions.
We've seen this in action now too.
As you can tell, timekeeping has become pretty serious.
Do yourself a favor and start using the eTruckBiz Mobile App with the Timekeeper function to save yourself some headaches, as well as maybe your contract.
We'd like to know what you think about all this by leaving a comment below.
Thank You Very Much!