This week's post comes with the following disclaimer:
There is a serious health issue (Pandemic) running its course and it should be given any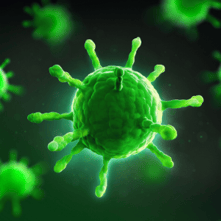 and all attention and appropriate measures to curb the spread. Protocols need to be respected and followed. We are in no way attempting to downplay this issue or deny its existence. No attempt is being made to ignore or suggest that action contrary to any official recommendations be taken.
Keep in mind that anything we are about to say below is in the light of our disclaimer above.
Read on for some insight on how to deal with your two biggest issues right now.
By now, it should be clear that FXG is continuing operations as a "Critical Service Provider".
This means that the critical service that you are performing is just that: VITAL to many people who are trying to help others during the crisis. Whether it be delivering test kits and medical supplies to aid in the identification, and maybe treatment of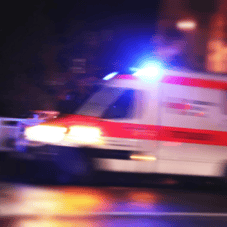 affected people, or maybe as important as keeping the flow of goods, health related or not, moving in order to keep our economy from totally collapsing, you have a crystal clear purpose.
Your country needs you right now. FedEx's name (and by proxy - you, watch here: Navarro Talking About FDX 16:15) is literally being included in the nation's response to the whole thing by providing critical transportation for medical & other supplies.
You need to keep your operations up and running.
You and your people are uniquely positioned to conquer the challenges before you.
We know, and are betting on, the most dynamic transportation model (FXG Contractors & their people) to win this one for sure. Nobody else is going to be able to adapt on a dime and be able to provide critical transportation services to make the war against the virus winnable.
The only real threat to CSP's is not the Chinese Covid-19 virus. It may and will infect some drivers. If and when it does, those affected need to take the necessary steps & precautions, follow medical guidance, isolate, and get better, then eventually rejoin the fight.
The real threat can be summed as follows. We have heard many very similar stories from everywhere for the past week:
I'm about to go crazy, it seems like every day I have 3 call offs. Yesterday, I had 2 routes that I couldn't cover. Today, I had guys saying they were sick and then they walked off.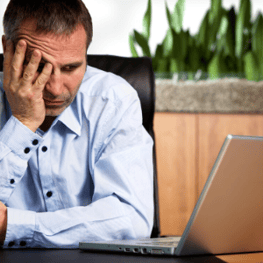 This is unprecedented and the FXG leadership is not understanding our plight. This all is happening, and it's out of my control. They actually brought up my obligation to service my area and the implications if I don't. How is it possible that stuff like furniture is more important than the drivers that deliver them?
Okay. There is a lot going on here.
For one, the FXG person holding a contract over this CSP's head is wrong. But based on how local management is evolving, it's not surprising.
I know this is the last thing you think you want to do right now, but you'll need to document threats to your contract. This too shall pass, but you'll call to thank me personally after the smoke clears. You'll need a clear accounting of the circumstances and what happened later. Pay particular attention to what is said to you, not how it was said.
I doubt seriously that anyone truly making an effort to service their area is in jeopardy of losing a contract given the circumstances.
Now, not only do you have to deal with local FXG personnel, but there is a bigger disease that could infect your operation.
Leadership & Absenteeism
Ask yourself: what type of leadership were my drivers accustomed to before the viral poop hit the air moving device?
Were they already calling out at will and not doing the things you were asking them to do? And now you expect them to change?
There is a difference between those that really are getting sick, and those who are on the panic train. The CSP complaint example above tells me that there are few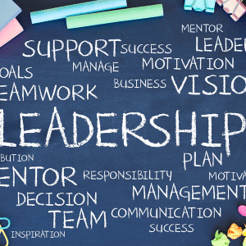 things wrong with this CSP's leadership. I know, the knee-jerk reaction is to think that there is nothing wrong with how my particular operation is being led, and it's FXG that gets the blame for all the troubles, and that you, (Mr. Jeff), don't know what you are talking about.
Well, having been there and done that, I will be the first to admit that it's a hell of a lot easier to sit here and tell you what to do, than to actually do it. However, I, and several other members of the eTruck staff actually have gone through various different crisis situations with FXG. Hurricanes, organization attempts, various crime-related activity and yes, a UPS strike are all part of our experiences.
Is this situation different? It sure is.
However, there is the one thing that when used properly, will get us through all types of crises: LEADERSHIP
More than ever, your people are looking to you to be the leader, and to communicate with them on where you want to go. They want to know how you are going to handle it if they get sick. What's going to happen to them if someone else on your team gets sick? What do you expect of them? Why are y'all doing what you're doing?
Here are some suggested points to get across:
FXG is a critical "Essential Service' and needs all hands on deck.
This is no time to be playing the panic, misinformation, or the sick game.
If you are sick, or think you may have been around someone who has been sick, stay home.
If you are not sick, your coworkers and your country need you to be at work.
You, and all CSP's, will be looking for and finding capable replacements for those who become ill or worse, hit the easy button. It's just what has to happen.
You need cooperation right now, and cannot tolerate anything but that.
This crisis, like any crisis, will actually produce some good things when it's over, as your team will become as strong as it ever was and more in the end.
You shouldn't look to FXG to lead your operations for you. They can't. Only you can lead your operation.. This has been clear for years now. Lead and control the things that you can control.
What Can I Control?
FXG will try to provide as much guidance as they can. But there is little they can do to help you with your two biggest problems: panic and absenteeism.
Ask yourself a few questions:
Are drivers facing adversity and problems that they've never seen before? Yes.
Are they spreading rumors and formulating their own reality? Some are.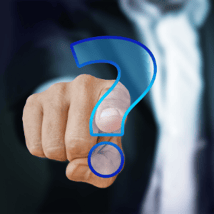 Are many of them afraid for their families and themselves? They'd be lying if they told you they're not.
Do you have some good ones? Ones that understand how important they are right now? Ones that don't participate in spreading the panic? Ones that run at the situation instead of away from it? You know you do.
These are the ones who are looking for your leadership right now. You must provide it for them.
I know you may have more problems than solutions right now. But there's an interesting thing that is happening.
Our driver recruiting process is producing more people looking to get involved in your operations than usual right now. We can tell that they are, for the most part, better quality candidates simply based on the quality of the responses we get. The real funny thing is that there are some who realize that FXG is likely an "Essential Service" and they want to help, despite the apparent risks. They see this as their opportunity to be where they want or need to be.
No doubt some are already being displaced from other jobs, and their motivation may be arising from this. But the response is substantial. Now is the time to replace those who want to run away from a problem with those who want to run to it.
Just think of where hiring these types of people this will put you on the other side of the crisis.
In the short term, you've got the problem of getting the packages delivered and picked up. Got it.
But much like the stock market, this is a once in a lifetime opportunity to upgrade your driver ranks with some very good people who are out there looking.
Back To The Disclaimer
Some of your good people are going to get sick. It's up to you to determine if they, God forbid, really are, or if they are part of your problem.
Look around at some of the other operations in your building. You'll see a few that look like they are running nearly normal. That's because they have good leadership. The poorly led operations are sticking out like a sore thumb with absenteeism, no replacements and packages on the dock.
Can any particular operation get hit with the virus and it, on it's own, cause major disruption? Sure it can. But there is a huge difference between this happening and a panic induced breakdown of your operation.
Be a leader. Recruit, set expectations and hold folks accountable. They need and want it right now.