Some of you reading this have already negotiated your first ISP agreement.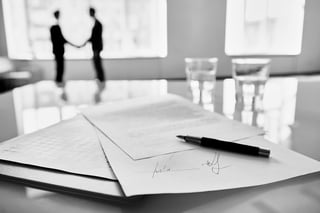 Maybe more than one. Others, still have not gone through the process yet, and are wondering what to expect.
Whether you are a veteran, or going to be a rookie, we thought we'd take this opportunity to share with you what we have learned from helping more than 800 of you (as of August of 2017) successfully get through the process.
One BIG Piece Of Advice
There is one piece of advice that, above all, is true not only for first timers, but as you will see, rings absolutely true for re-negotiations as well: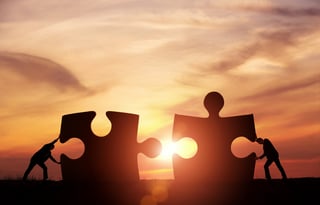 The best thing you can do for you and your business is to NOT NEGOTIATE ON YOUR OWN!
As you will see below, this is not our opinion. We have data that shows this to be true.
You don't cut your own hair (well most of you don't). You don't give yourself your own legal advice (you shouldn't do this either). You don't operate on yourself when you need surgery (now I got you).
Why should you then try to attempt to negotiate your own ISP agreement?
You "think" you can? Well, good luck.
What is it that you are good at? Okay, I'll help...it's providing P&D service. You do it all day, everyday.
Do you negotiate ISP contracts all day, everyday?
Nope.
The folks you are negotiating against do. They are experts.
Do you think they could jump in a truck today and knock out 100 stops, or manage 75 people to provide 99.5% service?
Not in our lifetimes.
You are an expert at providing service. Do that.
Let someone who consults on behalf of contractors and is an expert at doing this help do this for you.
Make A Smart Investment In Your Business
Those of you who tried to do your own, or will try to do this on your own, will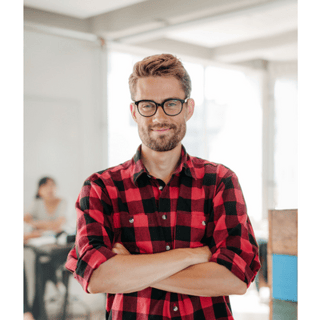 do very well to read this entire blog post. You simply won't do as well, as you could have otherwise done, if you would just get some consulting from people who do this all the time.
Of course, we would like you to use us to help you out during the process, but at the very least, get someone who has done it many times before help you.
Depending on who it is and what they charge, it will likely be a great investment in your business.
As you will see, the numbers will show that getting some consulting is well worth the investment!
Reasons To Use An Experienced ISP Negotiating Consultant
Not only will you see a significant return on your investment, you will also get all these benefits as well:
1) Gives You Peace Of Mind - How do you know that you are doing the best you can? What data do you have backing up your offers?
2) Confirm Your Data - So you think you have a firm grasp on your numbers. Are you sure? How can you be sure on your own?
3) Be Up To Speed With Latest Tactics And Trends - Every new round of negotiations comes with new parent company tactics. They are constantly trying to improve their process. Which they should. There is no way you can be aware of new tactics and how to deal with them if you only do an occasional negotiation.
4) Save Time, Relieve Stress And Frustration - People thank us all the time for simply taking the stress out of this process for them. Let us make it easy for you too.
5) Compute And Negotiate For The Optimum % Of Revenue For Bonus Elements - An overlooked part of this process is keeping an eye on the at-risk components or bonuses as far as what percent of revenue they represent. Those of you (and you know who you are) who use this as your "income" better pay particular attention to this.
6) Clearly Understand The Implications And Timing Of OTC Letters - Those of you who are already ISP's better know what the implications are of getting these in front (way in front) of your upcoming re-negotiation. You very well might end up in a multiple-bidder situation. If so, your negotiation will take on a whole new dynamic that I'm sure you are not prepared for. Ever been in a "bid-situation" for your CSA? Do you know how to handle this?
7) Understand How Overlap Will Be Handled In Your Particular Situation - The overlap issue usually creates situations where you acquire unfamiliar areas, with little operational history to work from. How can you negotiate a "new" CSA with little data. We know how to do this, based on certain basic area criteria, and possibly with just a little bit of data. Whatever you do, you just can't guess...
8) Understand Offer Strategy As They Lead Up To 2020 And 2021 - If you didn't already notice, the contractor model is changing. Don't kid yourself. How will it effect your future offers for the upcoming years? There is one key negotiation consideration to keep in mind. You need to consider your density and the impact it will have in your future.
9) Understand The Importance Of Your Fixed Vs. Variable Mix And How To Maximize It For Your Individual CSA - This is probably the most important thing to make sure you maximize based on your other negotiation elements. We use a fairly complicated mathematical model that does this for you. We've built it over the last 3 years. How sophisticated is your model?
10) Look Out For Offer Drops In Multi-Year Agreements And When They May Be Acceptable (Or Not) - Related to number #8 above, we find that most do-it-yourselfers tend to not give as much consideration to subsequent years as they do the immediate year. This is definitely something to watch out for.
11) Know What To Do If Your Negotiation Stalls - Do you know what to do if your negotiator stalls your negotiation? We do.
12) Be Up To Speed With Negotiation Evolution - Ex: Large Package Charge - As your business evolves, will you be familiar and current with new negotiated elements of your contract? We are.
13) Take Away The Intimidation Factor - We could, and maybe should write a book on this. Those of you who have been through this before know what we mean here. Enough said on this (for now).
14) If Doing A Re-Negotiation, How To Improve Your Fixed Vs. Variable Mix - We see this as the largest opportunity for those who come to us after they have tried to negotiate on their own. Their mix is never optimized. This means tens thousands of dollars are left on the table. The first challenge is understanding what it is. The next challenge is knowing when you've got it right. Simply stated, and we've seen this, you can't do this on your own.
15) What Role The Growth Matrix Has In Your Negotiation - Don't let them do this to you.
16) Know When Your Parent Company Is Done Playing, And When You Have Seen Their Best Offer - Again, how can you know this on your own? Is it when the negotiator says it? Maybe, maybe not. How can you know unless you've done hundreds of these? You can't.
Sharing Information
As you know, you are not supposed to be sharing any information about your negotiation with any of your other colleagues.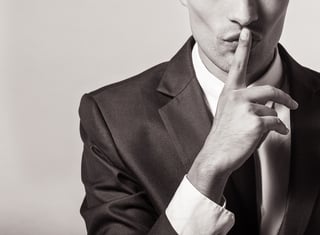 However, we can't go a day without hearing someone trying to compare "what they got" to "what somebody else got".
We can tell you that is of zero value to do so. Your CSA has different characteristics than anyone else's. No matter what you think, and we've had this argument more than once, no two areas are the same. They just are not. Don't kid yourself, there is always something that makes them different.
The reason I bring this up is there are always people running around telling others "what they got" and how they negotiated the best deal ever and how they got a 25% raise etc.
First, they are violating their NDA.
Second, they are most likely lying.
Third, whenever I've asked any of these folks for some sort of proof to back up what they claim to have gotten on their own, they refuse to show it. It could be that they are lying as I said before, but what I've found out to be true is they don't really KNOW what they did. They did what they did, because they did it. Not because they had a brilliant strategy.
Just beware of the guy who claims things that are probably not true.
This is not the guy you want helping you.
Also, rest assured that we DO NOT share any specific information between ANY CSP's concerning their individual negotiations.
We don't, because we can't, and, as we just pointed out, it doesn't do any good anyway.
Here's What We Can Tell You
Without citing any particular examples of particular negotiations, we have looked at some trends for what we have meta-data for.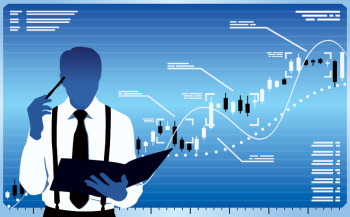 There is no sharing of any CSP specifics here with anyone. Just resultant general data from settlements after negotiations have taken place.
IC To ISP
Of our clients that transition from IC to ISP - While it is not a good measure because the elements are not the same between the two contracts, we can tell you that gross settlements for our clients:
- who used us for the negotiation averaged a 3.2% increase in gross settlement
- those who didn't use us to consult on their negotiation averaged a 1.7% increase in gross settlement
Now, everyone's CSA is different. You should not and can not expect these exact results. We've seen some folks do significantly better than this. We've seen several actually go backwards.
Again, it depends on the characteristics of your area.
If some new cottage industry consultant out there says he can get you more, be skeptical because, quite frankly, they can't.
Remember, your parent company will set a maximum value for your CSA, and that is high as they are going to go. Period.
The trick is to know what this is. The only way to know is through experience. Again, DON'T TRY TO NEGOTIATE ON YOUR OWN!
Re-negotiations
The data shows us that once you get to this stage, our help becomes even more valuable.
For clients who choose us to help with their re-negotiation, vs. trying to go on their own, the results are even more pronounced.
- those who used us for the negotiation are averaging a 3.8% increase in gross settlement
- those who didn't use us for the negotiation are averaging a 1.4% increase in gross settlement
Admittedly, we have more data for IC to ISP transitions than just ISP re-negotiations, but re-negotiations are quickly becoming as numerous as transitions.
Show Me The Money
So what does this mean in terms of dollars?
Assume an operation that grosses $750,000.
First, the IC to ISP results: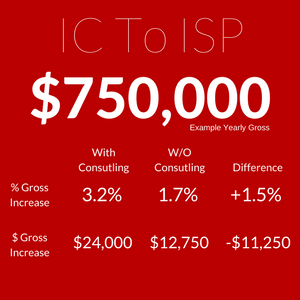 Next, re-negotiations: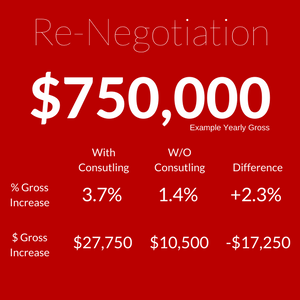 But What's Really Important Is
Most people ask us: "how much more can I get?" by using us.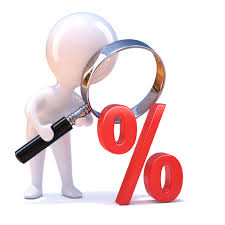 What they want to know is what we just illustrated above.
Well, that's not really the right question to ask.
Your overall gross settlement increases are enhanced by the way you mix the elements in the ISP based on the characteristics of your CSA.
Different density factors, package and stop growth trends, miles, your Safety and Customer Service performance and soon, package size characteristics will determine your success with your negotiation.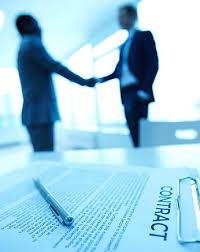 A real simple example to demonstrate this would be if you had all bulk trucks. Under these circumstances, you would be very package-charge sensitive vs. stop charge sensitive. You would want to negotiate for a higher package charge at the expense of other elements.
Makes sense right?
You must be able to look at every single element in your particular CSA, and then compute what elements mean the most to your operation as far as where to maximize settlement elements.
Do you have a mathematical model, based on your CSA history, to use for this purpose?
You would if you were a subscriber to eTruckBiz.
It Comes Down To The Mix
Then, once you have your settlement elements sorted out by importance, do you then know what Fixed vs. Variable mix will maximize your gross settlement?
We've seen some real crazy stuff out there, especially when doing a renegotiation for someone who did it themselves the first time around. It makes my head spin to see the amount of money that gets left on the table.
When you get right down to it, this is the most important part of the negotiation.
I'm not sure that most of us know how much you are going to grow in the immediate future. It's safe to say that it is going to be significant for those who conform to where the ISP model is really going.
Based on what will be staggering growth, why would you not structure your settlement to take advantage of what is to come?
The Bottom Line
So here's the deal. Your parent company is not going to negotiate themselves out of business. They are not going to offer you more than what they are paying the other guy. They have all the cards and they know what a "maximized" offer to you looks like.
How do you know what it looks like?
You can't.
Especially if you only do a new negotiation once every three years or so.
You can come up with some sort of settlement amount that you "think" you would like to get. But what is this based on? Your feelings? Your thoughts? Your bank account balance? Some spreadsheet you came up with or bought from your buddy?
Or worse, an attorney or accountant that knows nothing about this process?
In order to maximize your outcome, you need professional help to get there. Your parent company is only going to let you go so far, but you need to find out where that is, and get to their limits.
Once you negotiate a solid contract, then your ability to maximize efficiency and productivity will produce the returns that you would expect.