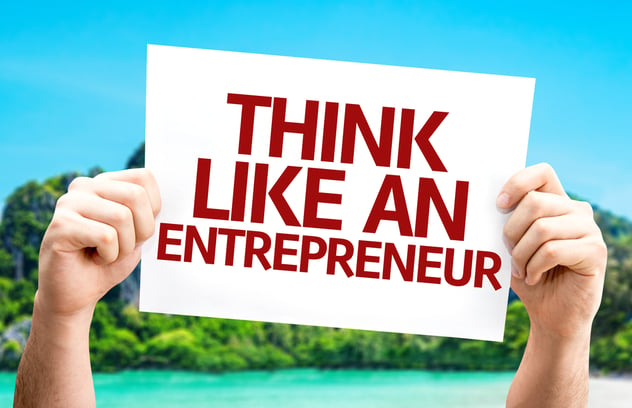 (Courtesy of ...)
Hutch Motors, Inc. is an eTruckBiz customer that was recently recognized as a Regional Entrepreneur of the Year by FedEx Ground (FXG). The award recognizes service provider businesses that have excelled in service and safety - both of which are keys to success.
In addition to those two criteria, FXG considers business growth, customer satisfaction, ethics and community involvement as award components. Winners are selected from six regions in the United States plus one in Canada.
We caught up with Eric Hutchcraft, the Authorized Officer (AO) of Hutch Motors, Inc. asking him about keys to success.
Q: Tell our readers how you got into the FXG contracting business.
A: After going to school to become an automotive mechanic, I moved back home to Pasco, Washington, and started driving for a FedEx Ground Contractor about fourteen years ago. I worked for a year before having an opportunity to purchase the contract for the area I was driving. It was a Home Deliver (HD) operation in one ZIP Code plus a flex area.
After buying my one ZIP Code, I was an owner/operator for four years before being a multi-area owner. The business kept growing and I acquired two more businesses before entering into an ISP Agreement.
Q: How many trucks and employees do you have now?
A: Currently, we run twenty-six trucks and employ thirty-three people. Our operation runs seven days per week out of one co-location terminal.
Q: What prompted you to apply for Entrepreneur of the Year?
A: I didn't apply. I was nominated by a couple of Terminal Managers who appreciate how we operate. My business was performing "contingency work" at a high level while maintaining our own operation at a high standard. My guess is that it was the contingency work that made us stand out from a crowded field of well-run companies.
Q: What advice do you have for FXG Contractors about drivers?
A: Drivers need schedules more than one week ahead of time. It's difficult to plan doctors appointments and other types of necessary events without that. My drivers really like working10 hours per day, four days per week (4x10 schedules) so that they can schedule what they need to do outside of working hours. Having a day off during the week is a real benefit to them. I just keep repeating that schedule every six weeks.
Also, my drivers appreciate the stability of a forty-hour per week job. No schedule works perfectly, but I'd also recommend creating an incentive plan that rewards drivers who are willing to help the company be profitable.
Q: What advice do you have about truck fleets?
A: Don't run old equipment. One of the biggest mistakes I see other Contractors making is keeping really old and unreliable trucks. They're probably not doing the math to see how much it's costing them. Avoiding buying trucks just because of the sticker shock is a mistake. In addition to lower operating costs, newer trucks help increase driver retention by providing reliable vehicles and limiting the possibility that a driver will be stranded without cell service. Newer trucks allow drivers to get the jobs done more efficiently and to feel good about doing their job.

Another piece of advice is to have extra trucks on hand throughout the year. You can rent them to other Contractors during non-Peak times because they're better than rentals. A lot of rentals don't meet safety nor compliance requirements. Plus, the trucks we own already have shelves and they're branded so drivers are recognizable and customers know why they're at their home or business.

Q: What kind of training is required for your employees and how do you go about training them?
A: New drivers spend their first day with my manager observing pre & post trip inspections. They also receive a resource guide and a safety guide.
Then, they spend two, or three, days as a helper riding with a seasoned driver who explains why they have to do certain things regarding safety. They also are coached on techniques that help with efficiencies. Then, the trainee switches roles with driver. Not long afterwards, they're ready to begin being on their own. Plus, we like to train them in the area they'll be covering if possible.
Q: What's the most beneficial part of being a FedEx Ground Contractor?
A: One of the best parts of this business is that we're delivering stuff people ordered and actually want. Most everybody is friendly because they're expecting whatever it is that you're bringing them. Nothing we're delivering is something they don't want or weren't expecting - like bills and invoices.
Another great part is that I can offer jobs to people that will provide for people's families. I really encourage my drivers to make this a career and not just a job. With hard work and dedication, this can become a career. I started as a driver myself. Now, I really enjoy being my own boss.
We thank Eric for his time, and if you're interested in learning more about buying a FedEx Ground operation, visit our friends at eTruck Acquisition & Exit Consulting.
If you are interested in being an Entrepreneur of the Year, check out our On-Site Consulting Services.