Are your drivers forced to comply with safety rules?
Or do they want to comply?
If you prefer the latter, maybe you should consider Ashiq Mizan's unique approach.
Do Your Drivers See the Big Picture?
Ashiq Mizan is a CSP in Philadelphia, PA, who had grown increasingly frustrated with his drivers' lack of safety training compliance.

Despite the safety training lessons being super-easy, compliance in October was around 5%. Not only did his drivers' indifference put his money at risk, but it also showed that they were missing the bigger picture.
Drivers (and any employees for that matter) need to know that safety is not a necessary evil. It's important for its own sake. Understanding that is the only way to turn a team around.

Granted, it's not easy. Drivers, BC's, and owners appreciate the cheapest and easiest solutions because they're "the best value" and take the least time. But is that really true?
If safety isn't a priority, an owner's money and drivers' livelihoods are highly at risk. How much time is wasted repairing damages? How much money is lost paying higher insurance premiums? Those dollars could've been invested in paying bonuses or giving raises. The cheapest and easiest solutions alone are not enough. Consequences happen.
No One Wants to be Managed, They Want to be Led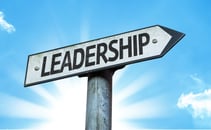 Ashiq knew he needed expert advice so he reached out to Bob Tiell, his coach at eTruckBiz, for assistance. The two men discussed various options and decided that Bob's on-sight presence would ultimately be the most effective way to reset the company's safety culture.
Bob spent three intensive days working with the drivers and their managers addressing the roots of the problems. The goals were 3-fold:
Increasing driver safety training compliance from less than 5% to greater than 97%.

Training the Operations Managers to implement and maintain an effective safety program.

Interacting with and inspiring the drivers to

want

to be compliant.
Bringing A Personal Touch
After building relationships with the employees through individual meetings, Bob reviewed a video examining the consequences of drivers not wearing their seat belts. He then relayed a personal story regarding how wearing a seat belt ultimately changed his life. The team was moved by his story and his integrity. Seeing real-life examples changed their approach to safety. Sometimes personal interaction is overlooked because it's too time-consuming, too expensive, or unproven. The truth is it works.
From 5% to 98% Compliance in Two Months
By December 2019, the team's compliance level increased from 5% to 98% and the drivers understood that safety is not simply a compliance issue. Lack of safety initiatives leads to serious consequences.

Ashiq's drivers appreciate his dedication to their well-being. Like them, he does everything he can to ensure his employees arrive home to their families each night.
For more about eTruck's safety offerings click here. Your drivers and their families may one day thank you, too.