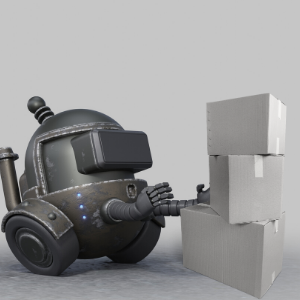 Delivering every day. That was the title FedEx chose for its announcement in May 2019 about moving to a seven-day residential delivery operation.
The press release stated, "We're accelerating our process of integrating nearly two million SmartPost packages previously delivered through the U.S. Postal Service into FedEx Ground operations. By the end of 2020, all home deliveries will be sorted and delivered within the same ground network. Streamlining the home delivery network creates greater density, more efficiency, and potential cost savings for our shippers."
That's old news now, but here we are in May 2020. Is hindsight really 20/20? Maybe some folks suffer from 20/40 hindsight?
If you're not an ocular expert (I'm definitely not one), 'normal' vision is 20/20. This means that the test subject sees the same line of letters at 20 feet that a person with normal vision sees at 20 feet. 20/40 vision means that the test subject sees at 20 feet what a person with normal vision sees at 40 feet.
If your station is converting to seven-day service on June 7th (week after next), what have you been doing to prepare for the changes? Have you been working on your efficiencies? Did you see the changes twelve months ago and address your inefficiencies? Maybe you started only six months ago.
To state the question another way, the release plainly states, "...potential cost savings for our shippers." Where are those savings coming from? >>> Your settlement rates and your ability to capitalize on greater density!
Is it happening? Yep. If you haven't recently renegotiated, check with those who have seen the new e-commerce rates. Don't ask about specific numbers because you should never ask someone to violate confidentiality.
You've Seen It Coming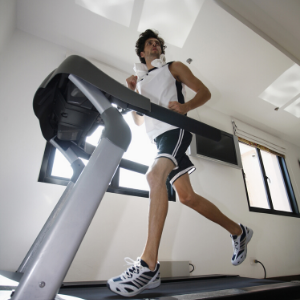 Looking back once again at the year old press release, it reads, "Shoppers don't run on business days – they run every day. They expect anything from t-shirts to treadmills to be delivered when it's most convenient to them.These changes to the FedEx Ground network are also good news for online shoppers who want large items like home décor and fitness equipment delivered right to their door."
Earlier this month, FedEx had this to say, "Steadily rising residential volumes, and particularly recent surges, have accelerated the need for greater capacity in the U.S. network seven days a week. In response to these ongoing customer and market demands, FedEx Ground plans to expand Sunday residential delivery year-round by August 2020 to the Home Delivery stations in the U.S. that currently offer six-day service."
If you're a CSP converting to seven-day residential delivery service in one, or more, of the eighty-nine stations starting on June 7th, you probably have a plan by now. If not, our experts can assist you with the varying needs for drivers, trucks, DRO planning, and other areas.
Do You Have the Right Resources?
Running a seven-day business is similar to operating restaurants and retail stores in that owners typically rely more heavily on their managers. Those managers will take on more responsibility, more authority, and in turn deserve more training.
Scheduling, onboarding, managing, disciplining, and incentivizing grow exponentially.
If you are interested in talking to our professionals about any of the above, we're here to assist you.