It is finally here!
After a considerable amount of work on our part and feedback from you, we have developed a tool that will help you prepare for your transition to an ISP operating agreement.
It is important to point out that the tool has been developed in both a mobile and a desktop version.
Soon you will see why.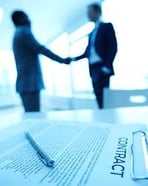 We didn't want to develop this tool with just your ISP negotiations in mind. We wanted it to be useful in many other situations as well,
And boy is it ever!
At its core, this tool will allow you to take your past settlement and expense data, and translate it into the ISP settlement format. You can see what your new settlement would look like if you were already and ISP contractor.
Once your baseline numbers have been established from your historical data, you can replace your stop, package and miscellaneous revenue, along with other expense data, to allow you to simulate your operating results. Again, under the new ISP format.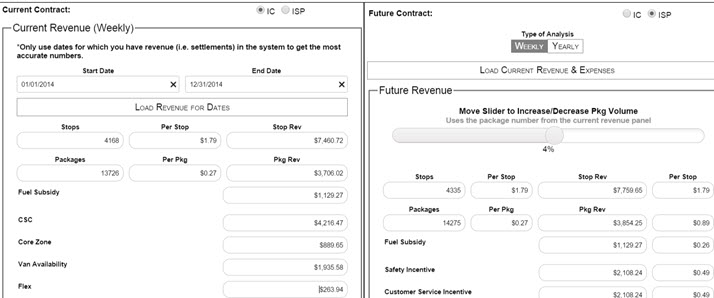 You can "simulate" what you may want to negotiate with your parent company. This will give you your expected business results under your new, negotiated rates.
So, once you have some numbers, naturally, the next question is 'How do I go about negotiating what I think I want / need with FXG'?
This will be the subject of later blog posts, but you can get advice from our experts and others that have already completed the negotiation by either attending our bi-weekly web meetings which you can register for here. Or, you can strike up the conversation on our new forum.
Whether you use these methods or maybe even enlist our help, it is absolutely necessary that you have a firm grasp of your situation before you enter your negotiation. This is true with any negotiation, let alone the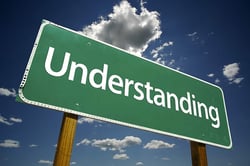 one you are about to undertake with FXG.
We have been told that the negotiations are taking on a perceived one-sidedness air about them. If you don't have a basis from which to negotiate from, then I can see why. It is going to take an increasing number of well informed contractors, like those that will result from using this new tool, to change the direction of this wind.
As you can see, we continue to use our experience, to guide making some intelligent tools for your use as an FXG contractor. As a result, more and more of you are subscribing and reaping the benefits of our growing system each day.
We know that this tool, and the results you will get from it will allow you to enjoy a huge return on your investment in the eTruckBiz For FXG system. It will separate you from the crowd and show that you are approaching your business from a profit and growth view vs. a lifestyle business view.
Once you see this tool, you will also see the benefits that it will provide you from a business planning and follow-up perspective. Which is why it has also been made mobile.
This is a very powerful tool.
Take a look at it and we think you'll agree.