Much has been written and said about what is probably the biggest contributor to problems and even failure of a FXG contractor or ISP operation.
Failure to get a system in place that provides you with a constant flow of driver applicants is likely to lead to many troubles, and possibly complete business failure.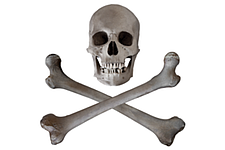 It is kind of like the weather, everybody talks about it, but nobody does anything about it.
Well now we are. Doing something about Driver Recruitment that is.
I must to tell you, as we talk to folks daily about their challenges, I just can't believe how many people agree that they should recruit, but they choose not to. They instead play the game of procrastination or neglect of this vital function.
Let's call this game, the recruiting gamble.
When you have enough drivers, the last thing you think about is looking for more. Then, as is inevitable, someone leaves or you must offer someone's services to the industry. It is at this time, that you pay the price for not recruiting when you didn't need to. You are left with a void in your workforce that causes problems, and a lot of them.
If you are not recruiting new drivers, all the time, then you are "letting it ride", and at some point, the odds will catch up and you are going to lose.
Almost all of your common. day-to-day problems can be tracked backed to not having the next driver recruited and ready to go.
You know what problems this causes; we are not going to list them here. Let's instead list 14 positive things that happen when you have a solid, recruiting system in place:
It is infinitely easier to hold current employees accountable knowing you have a replacement ready to go if needed
You can keep a firm grip on the goings on of your business if you don't have to jump in a seat and drive

Your employees know that they can be replaced – compliance to your required programs gets better

Training costs fall
Employee retention increases

Productivity gains are realized

New drivers are more likely to have an accident than a seasoned employee, so safety increases

Seasoned drivers make less "rookie mistakes". Mistakes cost money. You save money.

You can build your "bullpen" to have drivers in waiting for vacations and unforeseen absences

Not using your bullpen? Sell them to other contractors who are not as prepared as you

Look good to FXG management, enhance your reputation

Reduced crisis management time
Have more time to do things you want to do

Stress levels decrease

Your life is improved
I don't know about yourself or what you plan to be, when you gamble with recruiting, you choose your destiny.
Owners of businesses for profit and growth understand the importance of recruiting. Lifestyle business owners just do it only when they have to.
So wouldn't it be great if this could be done for you?
Well, say hello to the Driver Recruiting Tool for FXG! >> Another eTruckBiz tool that works automatically and tirelessly for you.
We have developed a system for you that recruits drivers specifically your unique business needs. And, like many things in eTruckBiz For FXG, it happens automatically! You don't have to do a thing. Just go to your recruiting tool and get an up to date, screened list of driver candidates who have expressed interest in working for FXG contractors who are sorted by your area. Take a look at some of the qualifications, then choose the ones you want to pursue.
It's that easy!
Gambling with recruiting can be deadly.
Don't do it!
---
Don't forget to get your free eBook